Purple

Pulverizing




plums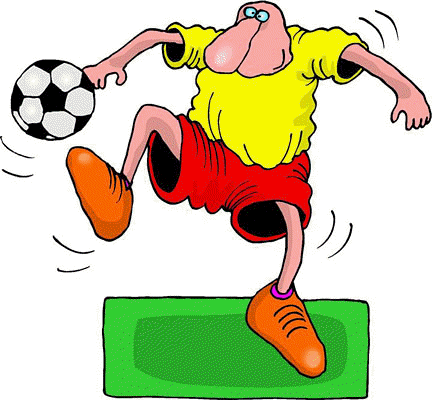 ---
Date: 18 November 2005


These
pictures
were taken with my simple digital camera. I would love to share your pictures on this web page as well. Please mail them to
purplePlums@durso.org
.

Date: 08 September 2005

Thank you for attending the team meeting! Briefly we went over the
AYSO Philosophy paraphrased and interpreted
Everyone Plays - each healthy participating player plays 1/2 game minimum. Further play is on merit, not necessarily raw talent alone.
Balanced Teams - the league has split up talent among all teams. Coaches are expected to balance teams as necessary to keep games competitive.
Positive Coaching - AYSO Fall is about fun and orientation into the game of soccer. Coaching supports this goal, specifically positive help and not negative criticism..
Open Registration - Coaches do not pick players, all kids or various talent are welcome.
Good Sportsmanship - Its about love and respect of ourselves, our fellow players, coaches, opponents and parents/spectators. Its about respect of the game. When kids, coaches and parents come out to have a fun time we will have great soccer!

Date: 06 September 2005


Here is the current schedule for our AYSO games copied from the webyouthsoccer.com web site with the addition of Sept 24. We have an odd number of teams in U11 - boys teams, so we are looking at other possibilities for creating a game. So far as I understand it we could be playing up to U12 girls ... we shall see!
Date
Field
Time
We Are
Nets
Opposing Team
Region
Team
Name/Color
Coach/Email/Phone
10-SEP-2005

Seale Park
11:30 am
Home
NETS
26
U11B-5


Orange
ANDY S


17-SEP-2005

Seale Park
11:30 am
Home
NETS
26
U11B-1

To Be Decided By Players
Tbd
DENNIS B
24-Sept-2005

Greer Park

tbd





26

U12 Girls team




01-OCT-2005


Seale Park
11:30 am
Home
NETS
26
U11B-3


Green
JEFF S.
08-OCT-2005


Seale Park
10:00 am
Home
26
U11B-4

Metallic Maniacs
Silver
CETIN K
15-OCT-2005


Seale Park
10:00 am
Away
26
U11B-7

The Dark Side
Black
XAN C
22-OCT-2005


Seale Park
08:30 am
Away
NETS
26
U11B-2

No Name Yet
Red And Black
WILLEM KO


29-OCT-2005

Seale Park
11:30 am
Home
NETS
26
U11B-5


Orange
ANDY S
05-NOV-2005

Seale Park
08:30 am
Away
NETS
26
U11B-4

Metallic Maniacs
Silver
CETIN KIRIS


12-NOV-2005

Seale Park
10:00 am
Away
26
U11B-2

No Name Yet
Red And Black
WILLEM K

Date: 25 August 05

Greetings Parents and Players,

Welcome to the Fall 2005 season of Region 26 AYSO Soccer.

Your child has been put on the U11B6 team practicing Wednesdays and Fridays at the Ohlone Elementary School. If this location or day does not meet the players schedule please contact the division commissioner directly (Robin at b11-05@ayso26.org). Coaches are not responsible for creating the rosters and cannot help you switch teams.

[Friday, September 2] An optional practice will be held , BRING SIGNED REGISTRATION FORM x 3, shin guards, and a bottle of water to play.

[Wednesday, September 7] First regular practice and team meeting to follow. BRING SIGNED REGISTRATION FORM x 3 if not done so already, shin guards, and a bottle of water to play.
Parents please be prompt permitting us a very short meeting.

Regular Practice Time and Location
Wednesday-Friday, Ohlone 5-6 pm

Registration note: Coaches must have this document before your child may practice without the presence of his parent/guardian. It contains the emergency medical authorization. We need multiple copies with your signature for the AYSO organization and because we have multiple coaches. You can print a copy of this document from http://db.webyouthsoccer.com/, if you need a password to this database try the following address http://db.webyouthsoccer.com/pwd_recover.php.

Equipment notes: Players should always have shin-guards, running clothes and a water bottle. Soccer cleats will be necessary when as the grass becomes damp. Proper soccer cleats are safe, smooth and absent of the front center cleat that is sometimes present with baseball shoes. I've heard calls for an organized shoe exchange. If anyone is involved with this and knows more details please 'reply-all' to this list. If you are not satisfied with the local stores, I have been pleased with the following merchant
Kickers
578 El Camino Real
Belmont, CA 94002
650-593-4924

further resources:
database of rosters, game schedules and miscellaneous organization information
http://db.webyouthsoccer.com/
regional web site (much information!)
http://www.ayso26.org
U11B6 team information
http://ayso.durso.org

coaching staff:
This team is fortunate to have the aid of many coaches with many seasons of experience. In addition to myself Terence Kelly, and John Van Horne are coaching. Pedro Fonsesca has signed up as well and I look forward to speaking with him too.

One last thing - in order to see that everyone email address is up to date please reply or call me when you receive this letter. Thank you.

See you on the field.
-
Coach Chris


---